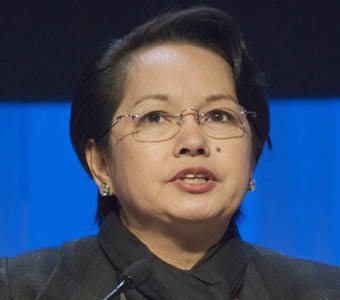 Manila - Philippine President Gloria Macapagal Arroyo will push ahead with a trip to the United States she cancelled earlier due to escalating violence in the country's troubled south, her press secretary said Wednesday.
According to Press Secretary Jesus Dureza, Arroyo decided to proceed with the visit to New York to attend the 63rd United Nations General Assembly and other meetings with global leaders.
Dureza said the decision was based on the strong recommendations by Foreign Secretary Alberto Romulo and Philippine ambassador to the UN Hilario Davide.
read more>>>TOP NEWS